ABOUT US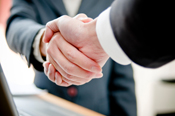 Tonsell International is a specialized company that imports, exports and distributes goods throughout North America and Europe. We are Import and Export center between continents and countries, and our guiding point on the map is North America and Europe. We have been on the world market since 1998.

We started our business as an importer of food products. Our motto is to provide our customers with high quality products, as well as with the best service. During these years, our company continues to grow, gaining more and more business partners. Since then we have became the undisputed leader on the market. Today, our extensive distribution in Canada ranges from Nova Scotia to British Columbia.

The main pillar of our business is the food industry. We also import and export machineries and equipment for food industry such as: meat, bakery and many others. Construction materials, cosmetics, furniture, porcelain, glass, and art.